iStore / iZone
[slideshow]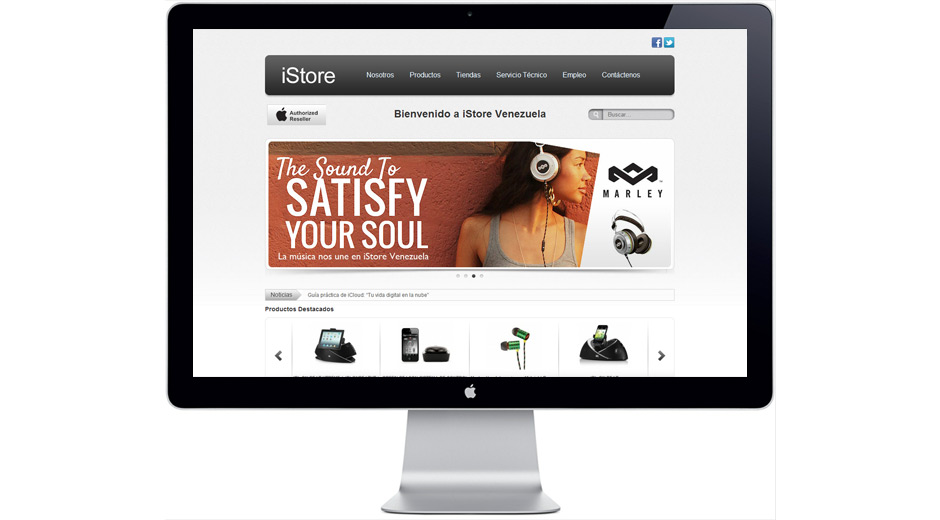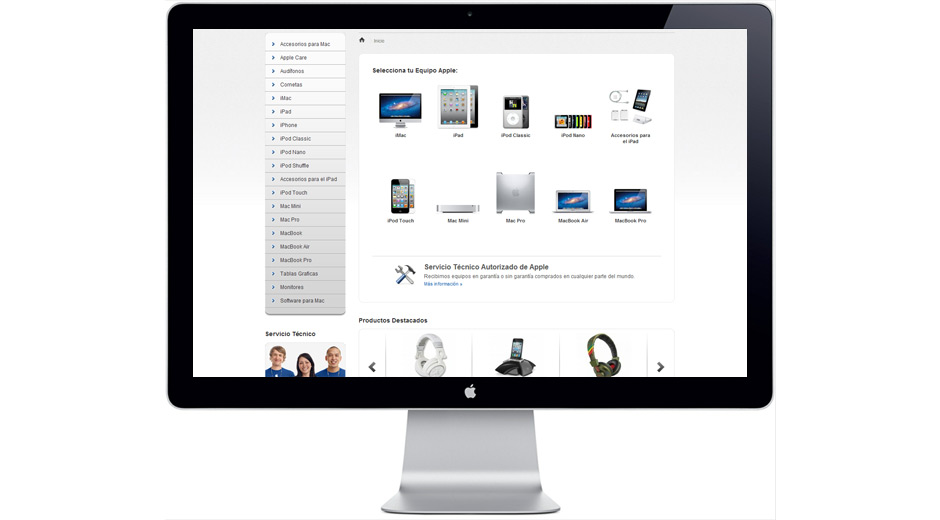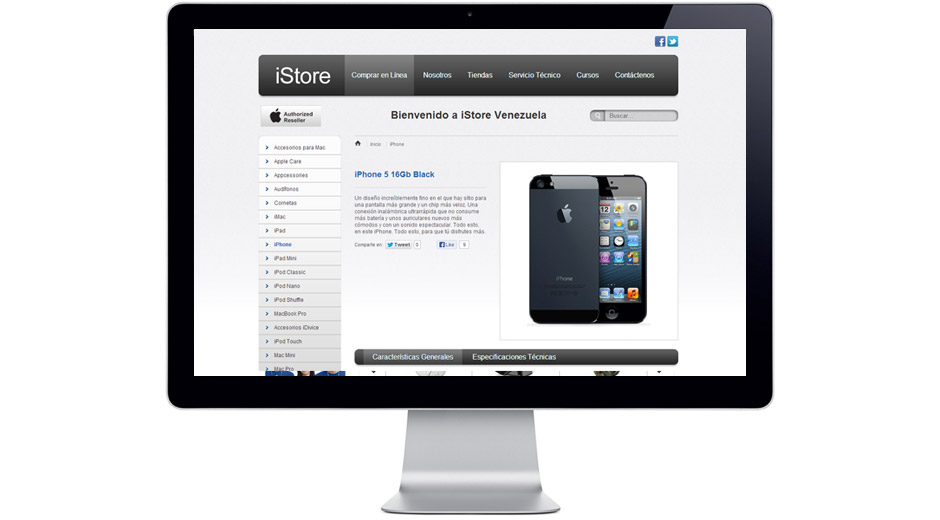 [/slideshow]
iStore is an Apple authorised reseller in Venezuela and Dominican Republic (known there as iZone). The solution comprises a full ecommerce and a corporate website all in one. iStore/iZone is the largest distributor of Apple products is Venezuela and Dominican Republic.
It was developed as a custom ecommerce solution based on CodeIgniter and the LAMP stack. It has its own custom backend for product management, orders, customers and reports. XHTML, CSS, jQuery and Flash were used as frontend languages.
This website was later optimised for SEO.
My job: Engineering and Development
Managed by: Screen Media Group
Language: Spanish
Status: Online